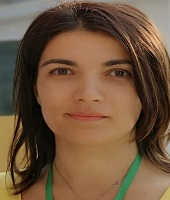 Lecturer
Department of Social Sciences and Communication
Faculty of Sociology and Communication
Contact:
Eroilor nr. 25, Brașov, Romania
Building T, Room TII9
Phone: +40 268 474017
E-mail: luiza.mesesan@unitbv.ro
Research interests:
quantitative data analysis
factorial survey approach
online teaching
promoting health in organisations
Publications (selection):
Coman, C.; Mesesan-Schmitz, L.; Tiru, L.G.; Grosseck, G.; Bularca, M.C. (2021). Dear student, what should I write on my wall? A case study on academic uses of Facebook and Instagram during the pandemic. PloS one 16 (9), e0257729
Dima, G.; Meseșan-Schmitz, L.; Șimon, M. (2021). Job Stress and Burnout among Social Workers in the VUCA World of COVID-19 Pandemic. Sustainability 13 (13), 7109
Mesesan-Schmitz, L., Coman, C. (2020). The Use of Indexes in Professional Social Researches. Bern: Peter Lang.
Coman, C., Țîru, L.G., Meseșan-Schmitz, L., Stanciu, C., Bularca, M.C. (2020). Online Teaching and Learning in Higher Education during the Coronavirus Pandemic: Students' Perspective. Sustainability, 12, 10367.
Buzea, C., Meseșan-Schmitz, L., Van de Vijver, F. J. R. (2013). Reward-Allocation Judgments in Romania: A Factorial Survey Approach în Review of Research and Social Intervention, 40, 107-123.