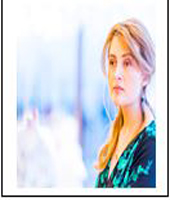 Lecturer
Department of Law
Faculty of Law
Contact:
Eroilor 25, Brașov, Romania
Building T, Room TI16
Phone/Fax: +372.902.454
E-mail: maria.m.barsan@unitbv.ro
CV
Research
interests:
criminal law
criminology
environmental law
public international law
Publications
(selection):
Bârsan, M. M., & Cardiș, M. M. (2014). Organized crime group. Aspects of comparative law. In Bulletin of the Transilvania University of Braşov, Series VII: Social Sciences • Law • Vol. 7 (56) No. 1 – 2014.
Bârsan, M. M. Self defense in the new regulation. Elements of compared criminal law. In AGORA International Journal of Juridical Sciences, www.juridicaljournal.univagora.ro, ISSN 1843-570X, E-ISSN 2067-7677, No. 4 (2014), pp. 13-18.
Bârsan, M. M., &Cardis, M. M. Theoretical and practical considerations regarding the right of retention. In Juridical Tribune, Volume 7, Issue 1, June 2017.
Bârsan, M.M. Legal provisions regarding the judicial analysis of computer forgery and computer fraud. In Law Review, vol. VII, issue 2, July-December 2017, pp. 66-71.
Bârsan, M. M. Criminal liability of minors in the new regulations. GIDNI, Section Law, pp.135-140, Târgu-Mures.