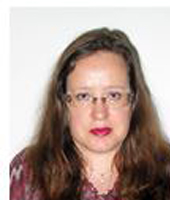 Lecturer
Department of Law
Faculty of Law
Contact:
Eroilor 25, Brașov, Romania
Building T, Room TI16
Phone/Fax: +372.902.454
E-mail: oana.saramet@unitbv.ro
CV
Research
interests:
environmental protection and sustainable development
consumer protection law
contravention liability
ethics and university deontology
Publications
(selection):
Șaramet, O. (2017). Some considerations on the right to health - one of man's fundamental rights. In Conference Paper – Supplement of Valahia University of Law Study, International Conference "Knowledge – Based Society – Norms, values, and contemporary landmarks", 13 edition, 2-3 June 2017, Valahia University of Târgovişte.
Șaramet, O. (2020). Public Interest: Challenges and Possibilities in Identifying the Content of this Notion, in Current Issues in Administrative Law, Cambridge Scholars Publishing.
Șaramet, O. (2020). The right to protection to health or the right to health? – constitutional approaches, in A Journal of Social and Legal Studies, vol. VII (LXXI) Issue 1.
Șaramet, O. (2019). Theoretical and practical aspects regarding good governance, in Valahia University Law Study.
Șaramet, O. (2019). The Motivation of Public Administration Authority Acts - A Dimension of the Right to be Informed, in Jus et Civitas – A Journal of Social and Legal Studies, vol. VI (LXX) Issue 1.
Șaramet, O. (2019). The right to good administration – is the constitutional regulation necessary?, in Law Review, Special issue, Decembre 2019.
Șaramet, O. (2016). Juridical dimension of freedom religious beliefs. VALAHIA UNIVERSITY LAW STUDY; 1584-4056.
Șaramet, O. (2015). The institutional balance - basic principle of the European Union's institutional system. In Romanian Journal of European Law – Supliment - International Conference "Current Issues in the EU's Political and Juridical Area", 2nd edition, 30 Octobre 2015, Bucharest, Wolters Kluver Publishing House.