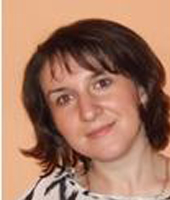 Assistant lecturer
Department of Law
Faculty of Law
Contact:
Eroilor 25, Brașov, Romania
Building T, Room TI16
Phone/Fax: +372.902.454
E-mail: georgeta-bianca.spirchez@unitbv.ro
CV
Research
interests:
Contract Law
Family Law
Civil Procedure Rules
Inheritance Law
Publications
(selection):
Nicolae, I., &Spîrchez, G. B. (2017). Interpretări ale instanțelor europene ce vizează dreptul la identitate al copilului. În Studia UBB Iurisprudentia nr.3/2017.
Nicolae, I., &Spîrchez, G. B. (2017). Noțiunea juridică de familie. Aspecte de actualitate din jurisprudența CEDO și legislația Uniunii Europene. În Pandectele Române nr.1/2017.
Prescure, T., & Spîrchez, G. B. (2017). Despre admisibilitatea acordării de împrumuturi bănești cu dobândă de către persoane fizice și juridice, altele decât cele autorizate în condițiile legii. În Revista Română de Drept al Afacerilor nr.3/2017.
Ciurea, A. C., & Spîrchez, G. B. (2017). Defenses in the civil lawsuit: a short comparison of regulations from Romania and France. In Law Review, volume VII, issue 2, 2017.
Spîrchez, G. B. (2013). Discuții în legătură cu posibilitatea anulării contractului de tranzacție încheiat în contextul constrângerii economice. În Revista "Dreptul" nr.8/2013.