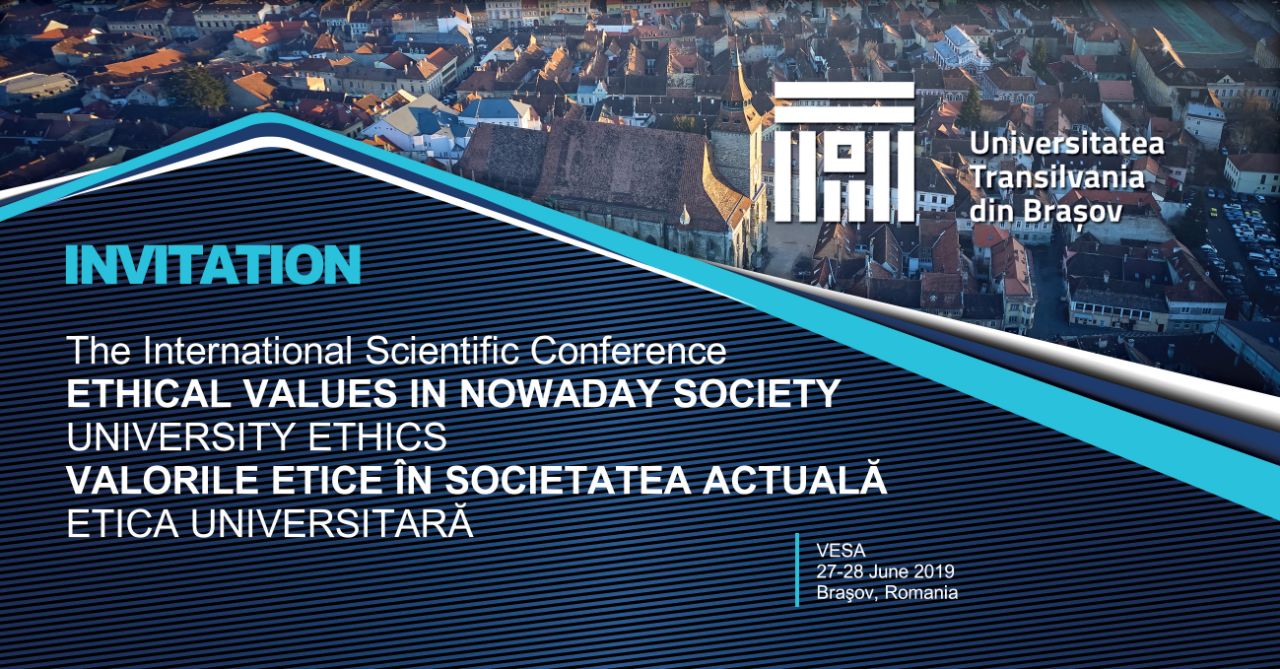 The International Scientific Conference ETHICAL VALUES IN NOWADAY SOCIETY -UNIVERSITY ETHICS
The Conference will be hosted by Transilvania University of Brasov, between the 27th and 28th of June, 2019.
The organizers of the conference want that the debates and research on ethics in today's society, and especially academic ethics, combined in an interdisciplinary scientific approach, to facilitate the exchange of good interinstitutional practices among participants. Not least, by bringing together in the specially organized workshop the presidents of university ethics committees and legal advisers from universities in the presence of representatives of the CEMU and CNECSTDI, it is desirable to identify the solutions needed to harmonize the legislative framework in the field.
We are looking forward to see you in Brasov!
On behalf of the Organizing Committee