Study
of
the
U.S.
Institutes
(SUSIs)
for
Student
Leaders
from
Europe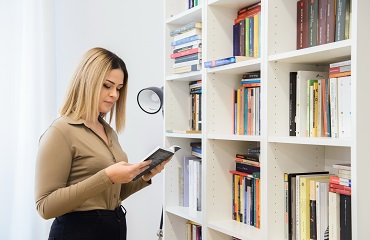 The closing date for application submission - 10 January 2022.
Fulbright Romania announces the opening of the competition Study of the U.S. Institutes (SUSIs) for Student Leaders from Europe for the summer of 2022.
The programme addresses students aged between 18 and 25, invited to register for an academic programme with a 5-week duration in the United States of America. This year's institution topic is Journalism and Media. The candidates must have Romanian citizenship, be enrolled in undergraduate studies (regardless of the field of study, but not in the final year of study), be proficient in English and stand out by academic/extracurricular achievements. The closing date for the application submission is 10 January 2022.
The scholarship fully covers the costs of the programme in the USA (domestic and international transportation, accommodation and maintenance, health insurance provided by the US State Department, allowance for books, and participation in the cultural programmes organized by the partners in the USA ).
The complete announcement of the programme, including eligibility criteria and how to apply, is available on 2022 Study of the U.S. Institutes for Student Leaders from Europe » Fulbright Romania. For further information, the candidates may contact the Fulbright Romania team at office@fulbright.ro.